Permanent Pest Control Hickory Grove SC Company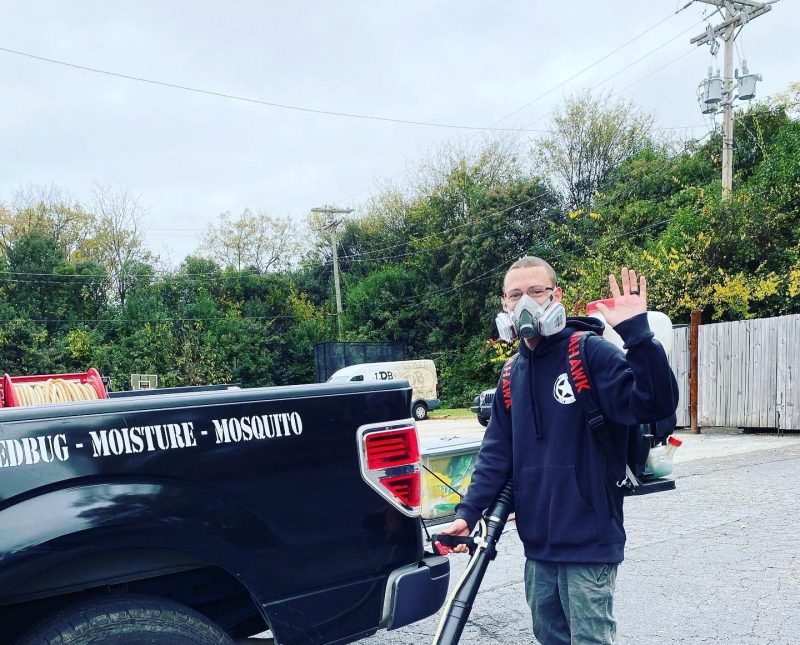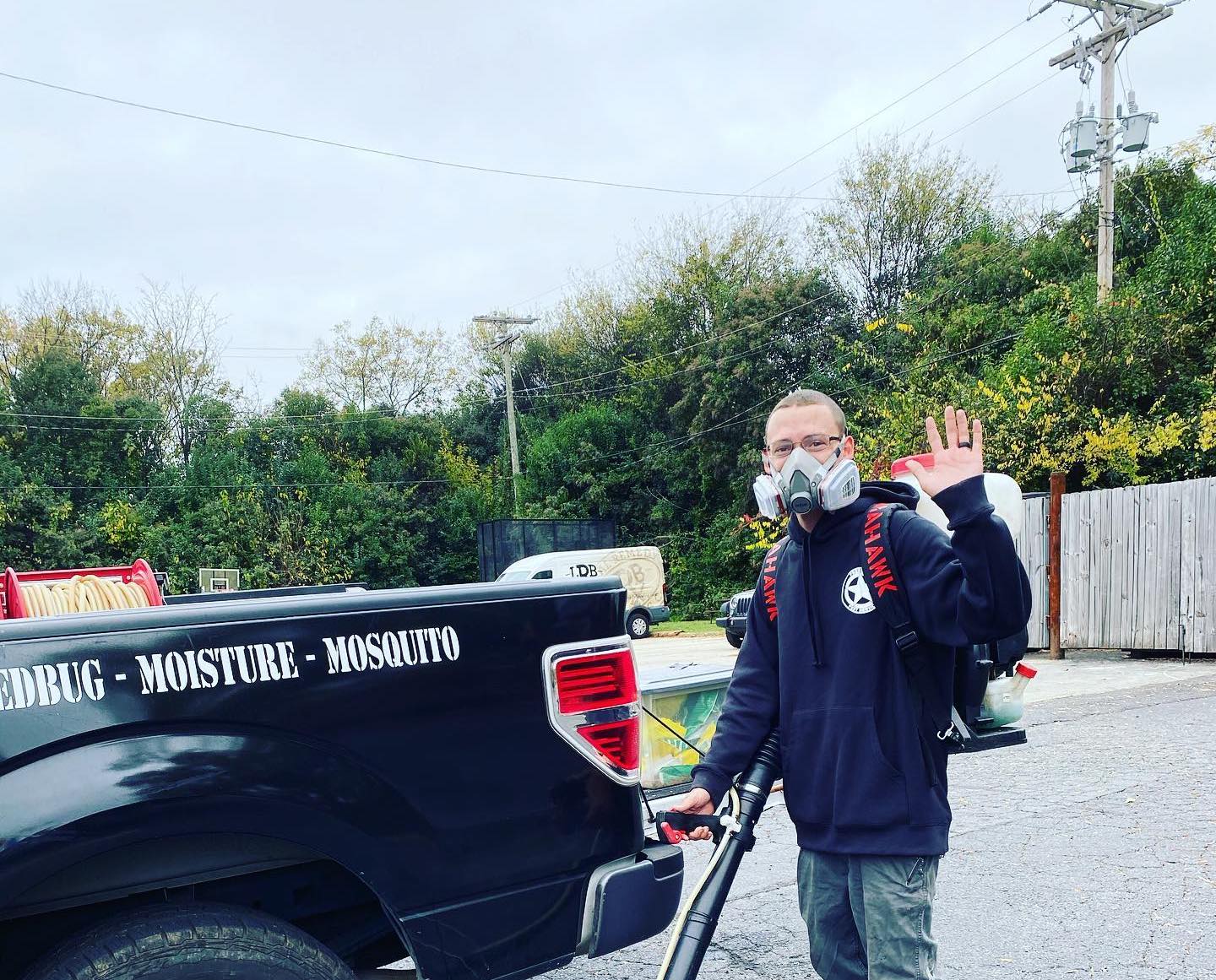 Hickory Grove in South Carolina is a peaceful and intimate small community. This place has a strong and rich history and traditional-religious lifestyle, respectively. The Town of Hickory Grove was the first settlement that originated from the early 1600s and 1700s. Hickory is a great spot for farming with rivers and creeks to supply irrigation needs. Nowadays, Hickory Groves' history reflects through the houses on Wylie Avenue, Peachtree Street, and Smithford Street. Indeed, Hickory Grove is a perfect place for families and individuals who enjoy the vibes of country living!
Aside from the beautiful residential environment, Hickory Grove is also home to a top-notch pest control business called Freedom Pest Services. We are known as experts when it comes to caring for your garden, lawn, home, and various workplaces. We offer services like Crawlspace Encapsulation, Termite Inspection, Termite Removal, Bed Bug Removal, Fire Ant Removal, and Mosquito Removal. If you have problems with annoying critters, crawlers, and wood-eating insects, you can contact our licensed pest controller by sending us an email at freedompestcontrolsc@gmail.com or directly call us at (843) 637-9030. Freedom Pest Services is always ready to help you!
Your Family-Owned Pest Control Hickory Grove SC Company
Freedom Pest Services is a local family business owned and operated for 14 years. I, David Staib (Owner & Operator), am the master termite specialist, while Kelly Staib (Co-owner & Operator) is our registered technician. Together we work with a team of licensed exterminators who also fight small-destructive pests. Freedom Pest Services ensure clients that our pest control services are trusted, certified, licensed, and insured.
We care for your homes and workplaces as much as we care for your health. Our team uses all of the materials to treating termites, fire ants, mosquitoes, bed bugs, and crawlspaces, which are 100% effective, efficient, and safe. Our exterminator team feels very happy whenever we see the grateful approval of our beloved clients. We feel more inspired to do our best in giving you top-notch services (Crawlspace encapsulation, Termite inspection, Termite treatment, Termite removal, Bed bug removal, Fire ant removal, and Mosquito removal) that you truly deserve! If you have questions or queries, you can always contact Freedom Pest Services, and our incredible staff will help you with your pest removal needs.
Termite Removal – Committed to Our customers
The wooden elements in our living spaces add beauty to the overall design of our house. We also make sure they are always well-polished and shiny. Termites also have a large attraction to wood, and because of it, they don't just look but decide to live, eat and invade your entire home. Until you realize that the wooden floor or wooden stairs you are walking on has already fallen. This is a disaster for homeowners, especially since it is not easy to notice that termites have entered their home. Freedom Pest Services has a solution for that. We use stand-alone treatments, conduct termite inspection, and termite extermination.
Perhaps these three signs can help you identify if termites are creating their nests inside your house:
You will notice blisters on your wooden floor – Blisters mean that termites are feeding within your floor o below.
You will discover hollow wood or notice wood damage – Damages found below or behind wall surfaces, floor, and even on your furniture.
You will find proof of swarms – Try to look on your closed windows, doors, and other access points in the house. If you see discarded termite wings, that means that termites find your home a suitable place to start their new colony.
Better call an immediate help from an experienced pest controller; to stop future damages that termites could do to your home.
Fire Ant Removal – Residential & Commercial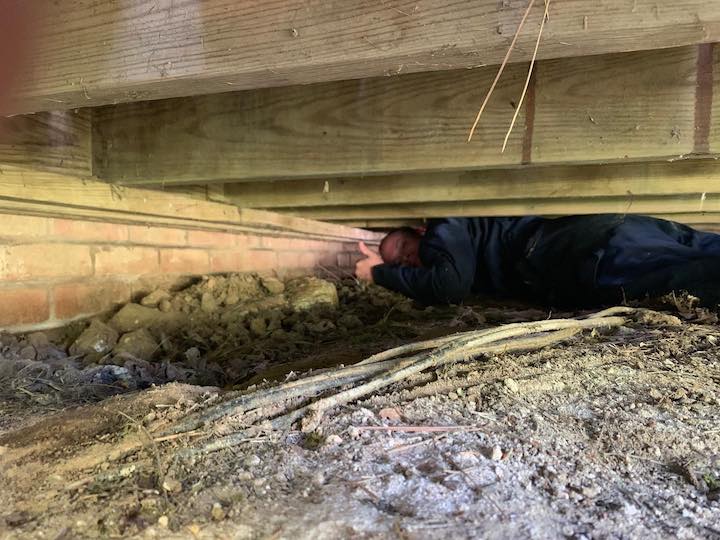 Do you like to plant? Do you also have a garden or lawn in your home? If so, surely, you are one of those who have already experienced fire ants invasion in the yard. Gardeners always have this daily combat with fire ants. Aside from them are difficult to evict, fire ants are also quick to multiply. Others say that they tried to apply chemicals to get rid of the fire ants in their garden. Some are effective, but some make their garden look even worse. We at Freedom Pest Services recommend you the best way to control fire ants! And that is to put topical granular treatments on your lawns or gardens. It can be reapplied every six months, or it can be reapplied annually.
Crawlspace Encapsulation
Did you know that molds and pathogens built up inside the house are due to moisture coming from the crawlspace? If left untreated, it can cause asthma or allergic symptoms to people who are living at home. Plus, it will also affect the house's value because it can cause gradual deterioration and costly construction. Freedom Pest Services got your back! With our crawl space encapsulation service, we can ensure that no moisture can enter your homes. From moisture barrier to fungicide application, residential humidity will surely be under control!
Mosquito Removal – Contact Us Today
"Why do mosquitoes always bite me?" Maybe you asked yourself this while sitting on the sofa at home. According to a study, some people are quick to attract mosquitoes. Reasons may vary from different factors such as the carbon dioxide from breathing, body odor, and color. If you like to wear a black or dark-colored top, most likely, mosquitoes will approach you because they are attracted to these colors. More so, mosquitoes will multiply even more if the house is not clean and there is no proper light ventilation.
It is best to keep the inside and outside of the house clean. You can also consult licensed pest controllers, like Freedom Pest Services, about getting rid of annoying mosquitoes in the home. If you have queries, you can contact Freedom Pest Services at (843) 637-9030.