As a homeowner, you've probably heard horror stories about pests. What can be worse than waking up to find your home infested with termites? There are many ways to avoid this problem in the future. One of the best methods is to find an expert exterminator in Rock Hill, SC.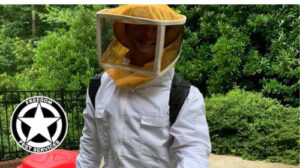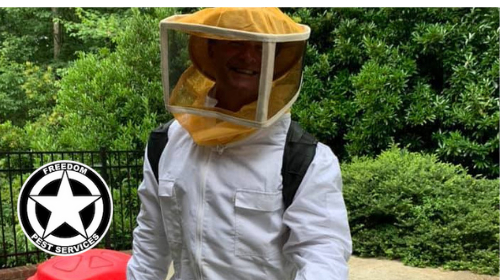 How To Find The Best Exterminator In Rock Hill, SC
Here are a few things you should look for when trying to find the perfect company.
 

Do your research
Finding the right company to do your pest control is essential. Your options can be narrowed down by considering these resources, but it is ultimately up to you to choose the best person for the job. Determine what methods of treatment are offered, any possible precautions you may need with your pets or children at home, what type of equipment they use, and whether there are any downfalls in their service. If you do not feel comfortable with them for any reason (the fumigating could lead to potential damage to furniture), feel free to look elsewhere before signing on the dotted line!
 

Ask for referrals from friends and family
It's good to get a referral before hiring an exterminator because then you know that they're reliable and trustworthy. If your friends or neighbors refer someone to you, chances are they know them well enough to be sure the person is good at what they do. In contrast, if you don't have any personal connections in this arena, locals will probably know what companies in the area are reputable and which ones aren't worth your time or money. Lastly, these professionals often offer a particular discount when a referral is provided.
 

Check reviews online
A smart way to ensure a quality exterminator company is to look at the review of previous customers to see what they have to say. At best, many people will have no complaints and will explain their positive experiences. At worst, you'll find someone who warns others about what not to do when hiring an exterminator. Take a look for yourself- just search "exterminator +review" on yelp.com or google and see the results! They typically tell you how good their experience was with the company as well as what went wrong with it or what needed improvement.
 

Get a quote before hiring the company
It is important to consult with a company about prices and methods. This will guarantee that you are aware of what you're paying for and can give you peace of mind that the process is done properly. Make sure they do inspections before the initial treatment. This way, you can find out what the company does and offer more of your service quote based on their findings of your specific issue of concern. Service quotes are needed to see what code is required for each pest control company as well as the specials they offer, which often change to make customers happy with them.
 

Find out if they offer any guarantees or warranties on their work
Some people are either too busy or can't afford to deal with different types of pests in their homes. They call in the professionals when they have an infestation, but when bugs return post-service, that's where exterminator companies with warranties come into play. A well-respected company will honor their warranty and take care of any lingering issues in your home at no extra cost. Sure there are many other reasons you should choose reputable services like fair pricing, quality assurance, qualified technicians – but this one probably speaks the most to practical people who don't want anything more to worry about after sticky situations are dealt with. And it's the least an elite service should do!
Why Hire an Exterminator in Rock Hill, SC?
We all know that pesky critters can be a nuisance. They infest your home, steal your food, and destroy your furniture. Insect infestations have been known to overtake homes all over the United States, wreaking havoc on many homeowners. These pests can cause a variety of problems for a family, including respiratory illnesses and pain from injections or stings
It's time to take back control of your home with the help of an exterminator! An exterminator is someone who specializes in getting rid of pests like termites, rodents (mice or rats), insects (ants or bed bugs), and other types of pests.
It's easy to think that a few mouse droppings on the kitchen counter or a couple of spiders in the corner are not worth getting worked up over. In reality, these little pests can cause significant damage and discomfort to your home. Hiring an exterminator is one of the most important decisions you will make as a homeowner- they have extensive training and experience with pest control. One call from them could save you hundreds if not thousands in repairs!
There's not one that is definitively better than the other. Still, an exterminator has seen far more mice infestations than you will, and this experience may allow them to manage your situation more effectively.
One thing to keep in mind is that they're licensed professionals with specific requirements. This means a higher standard of customer service and better use of resources. They also have information about what rodenticides are available and how effective they are in different situations. If anything goes wrong, they're also required by law to answer all potential legal issues.
If you want to protect your family from pesky pests, call Freedom Pest Services today. We are a team of the best exterminators in Rock Hill, SC. We offer a wide range of pest control services, including the extermination, prevention, and exclusion methods that are best suited to your needs. Our experts will thoroughly inspect your property before developing an action plan designed specifically for you. Whether it is termites in the attic or ants invading our kitchen, we've got you covered! Schedule your appointment with our licensed professionals today!